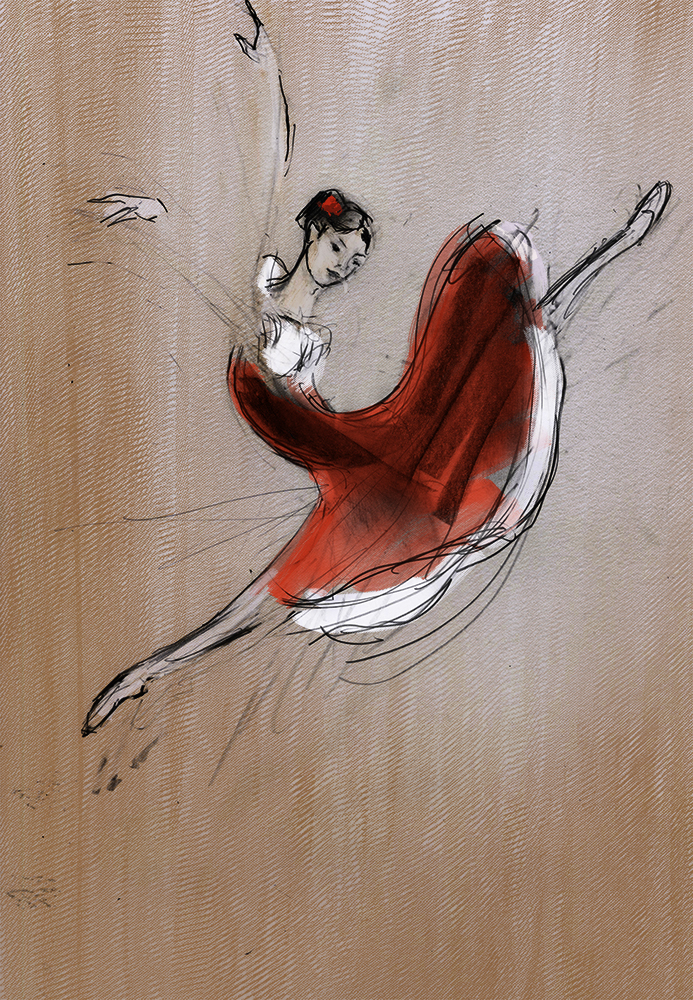 Cervantes' story of Don Quixote was written in 1605. The eponymous Don Quixote is is a delusions of an old man who imagines himself a knight from the age of chivalry and hardly seems good material for a ballet of the Romantic era. Don Q, as ballet fans like to call it, was first performed in 1869 with choreography is by Marius Petipa, the same man who choreographed Swan Lake and Sleeping Beauty.
The music for the ballet by Ludwig Minkus is cheerful and dancey.
There are three aspects that are well known to all ballet lovers that you should look out for:
Kitri, an innkeepers daughter usually in a red dress makes spectacular grande jette jumps with kick flips where she almost touches her head with the toes. This jump, which was invented by Plisetskaya in the 1960s, is now incorporated into the ballet
In the middle of the ballet here is a strange white scene where Don Q dreams he meets cupid in paradise. The choreography for cupid is a favourite choice amongst young dancers in competitions
In the last act there is a long grand pas de deux which is often performed by celebrity dancers at galas.
For me Don Q has been an acquired taste, partly because at face value it comes across as an only mildly funny outdated comic romp. My eventual love for this ballet developed out of a realisation that the story, when well told, can become a sensitive study of madness and their misplaced lust towards the fairer sex. It also pokes fun at the chauvinism of Kitri's father, and innkeeper who wishes his daughter to marry for money rathe than love.
I hope my illustrations and notes will help you appreciate the modern themes that are at the centre of this somewhat strange and dated ballet.
Synopsis of the Dutch Ballet production of Don Quixote
One of the biggest pleasures of watching the Dutch Ballet version Don Q is appreciating the craft with which the artistic director has arranged the staging and timing.
Using Commedians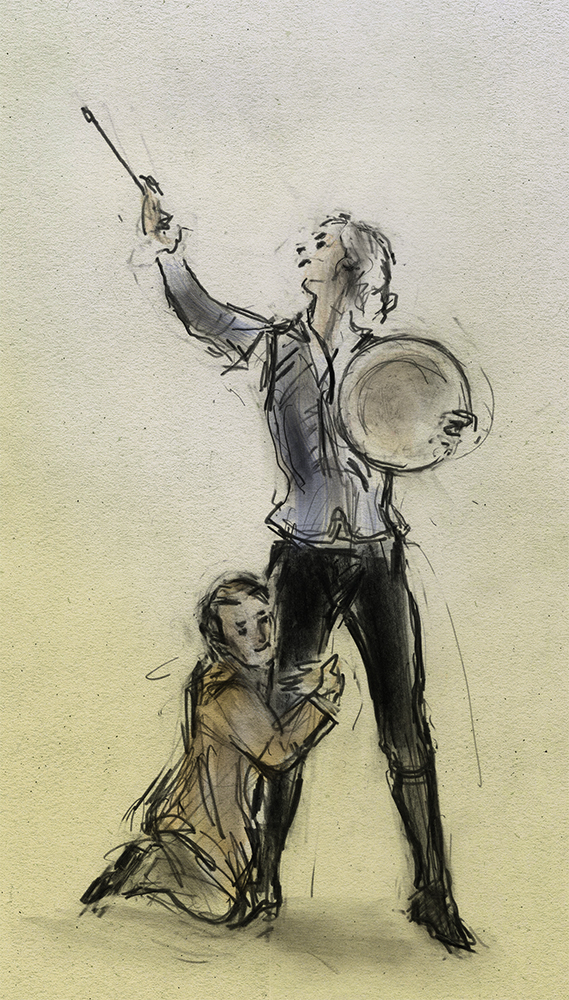 They had the good idea of casting two Dutch comedians for the roles of Don Quixote and Sancho Panza . In usual circumstances comedians craft their slap stick routines to fit within the laughter from their audiences, but in a ballet they have to keep their gags within the strict the timing of the music. Their profession bring to the production a deep knowledge of facial expression, which I think the ballet dancers learn from too.
Don Quixote is obsessed by the romantic tales he reads in ancient books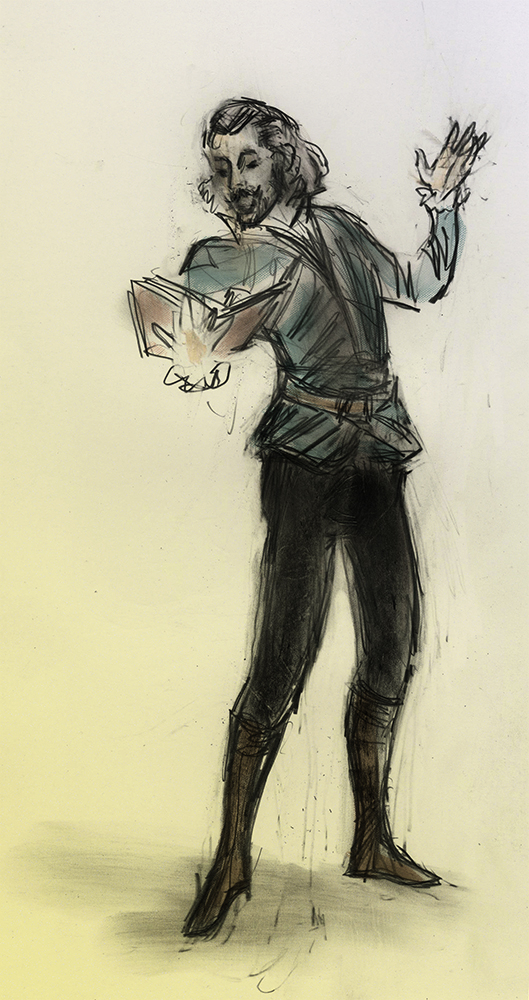 The ballet opens with the worried servants fretting and trying to hide books from their master.
Karel de Rooy as Sancho Panza is a ball of energy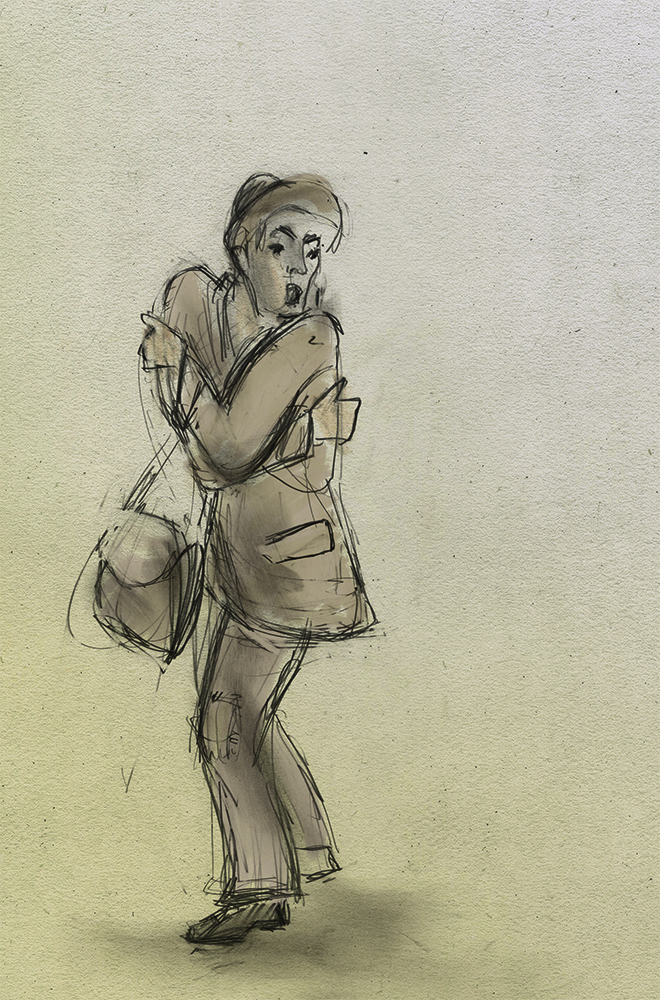 and wonderfully witty foil to Peter de Jong as the demented fantasist Don Quixote