In the 1980s I had a stall in the Craft Market at Covent Garden where I sold etchings. The most popular etchings were images of the Canada Geese I used to draw in St James Park.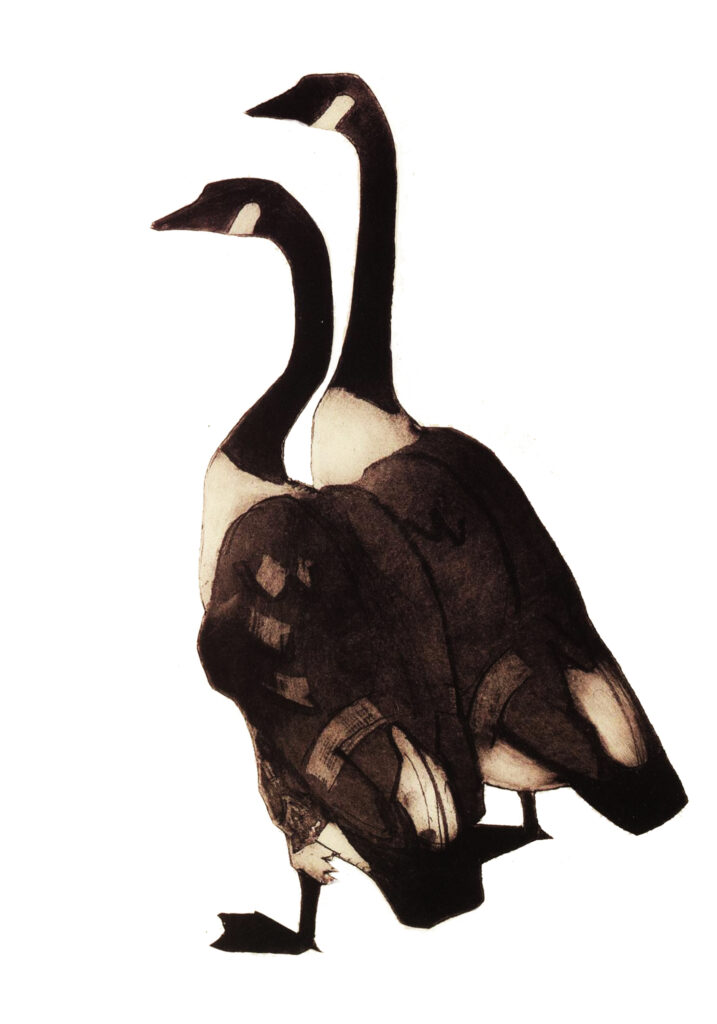 I still draw birds, like this series of images I made for cards. Most have been published Two Bad Mice Publishers.
You might like to visit a blogpost in which I explain how these images were made, starting with simple line drawings and finishing with digital painting in Photoshop
We have plans to use the images of a series of matching mugs and bowls
In 2014 we rescued a baby Jackdaw that had fallen out of his nest and was about to be eaten by the local cats.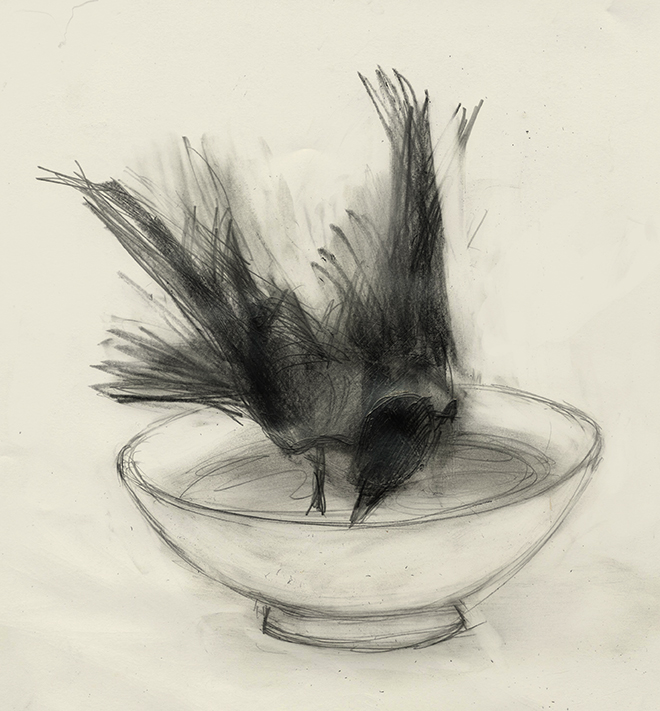 Jack became very tame and would steal my pencils and sit on my sketch pad as I drew. I wrote a blog piece about our memories of raising Jack
I have many drawings of birds. Too many to add to a single page