In 1999 we sold our flats in London and moved to Pembrokeshire West Wales. We were fortunate to have the money to buy and renovate a country house in a little village called Lampeter Velfrey. By chance it was just a mile from where I was born, and we were kindly accepted into a community that remembered my family from the days they farmed in the area in the early 1950s.
We have a lovely garden which we landscaped to include an amphitheatre. For nine years we would put on an opera in the garden 2000- 2009.

Inside the house we have a small hall with a Bechstein piano where we give classical concerts for up to 40 people. We light candles and the audience are very close to the performers which adds intimacy to the occasion. After the performance we all have dinner together.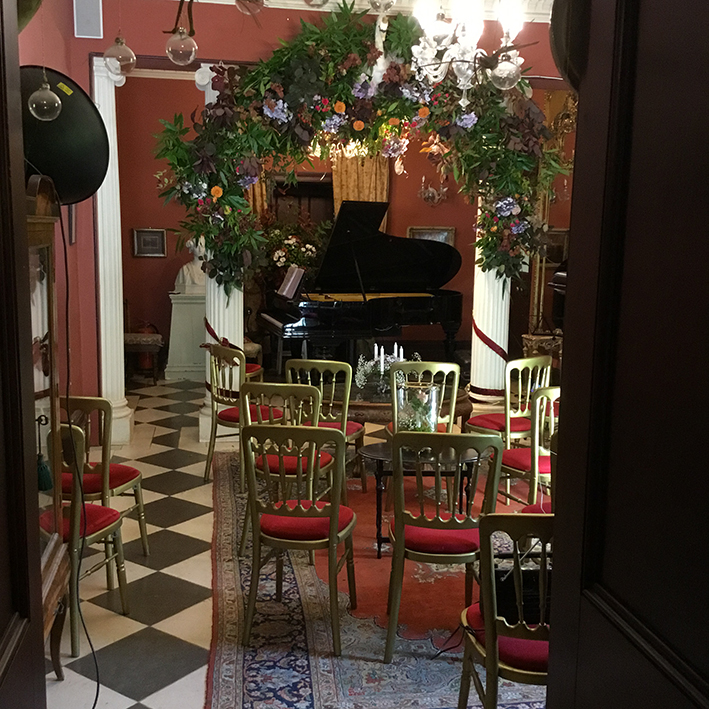 Regular performers at Lampeter House include Noriko Ogawa, Viv McLean, David Le Page and Mana Oguchi. The Kanneh-Masons have come several times, but after Sheku's meteoric rise to fame they have become too busy.
Today we only use the outside theatre once a year for Shakespearian plays
The concerts are not publicly announced, but you can join our mailing list by sending us an email.