Links to more Galleries
I am a whimiscal, rather than laugh out loud, personality. Amongst the first etchings I sold at Covent garden was "Cat Sausages" which I later expanded into a series of five pictures telling a story mice on a cat hunt.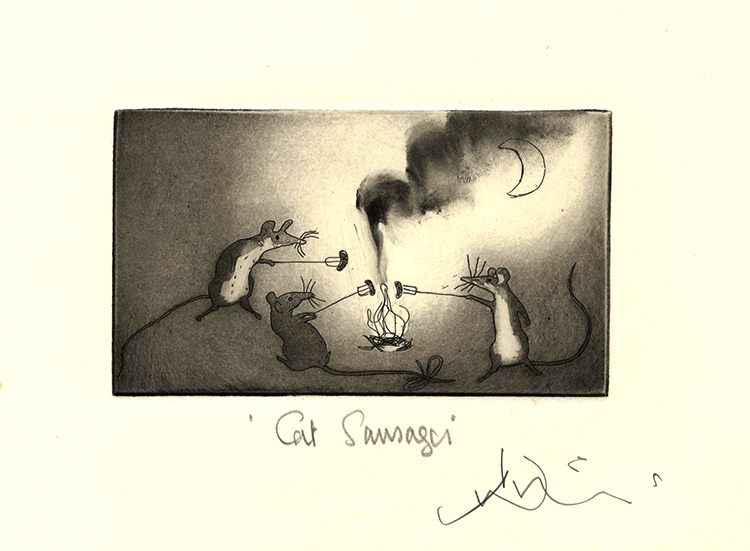 Humorous Etchings like Cat Sausages became the backbone on which we built Two Bad Mice. Today Two Bad Mice cards are still known known for their combination of art and humour, but sadly my work is not as popular as it was in the 1980s. We are very lucky to have Anita Jeram working with us.
In 2012 I sent out illustrated letters that shadowed the London Olympic games.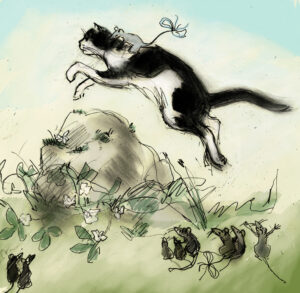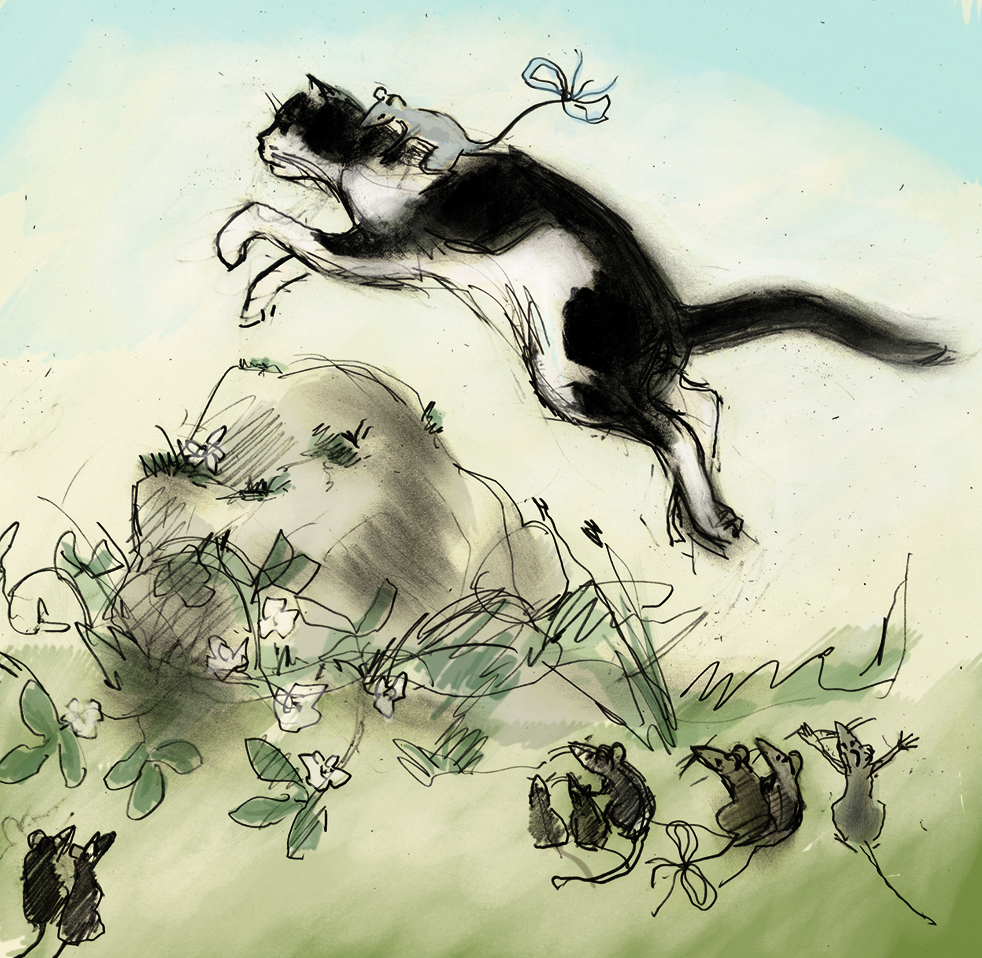 I have created galleries of my humour at "The Mouse Olympics" and "The Encyclopaedia of Crazy Animals" and Humourous Etchings.