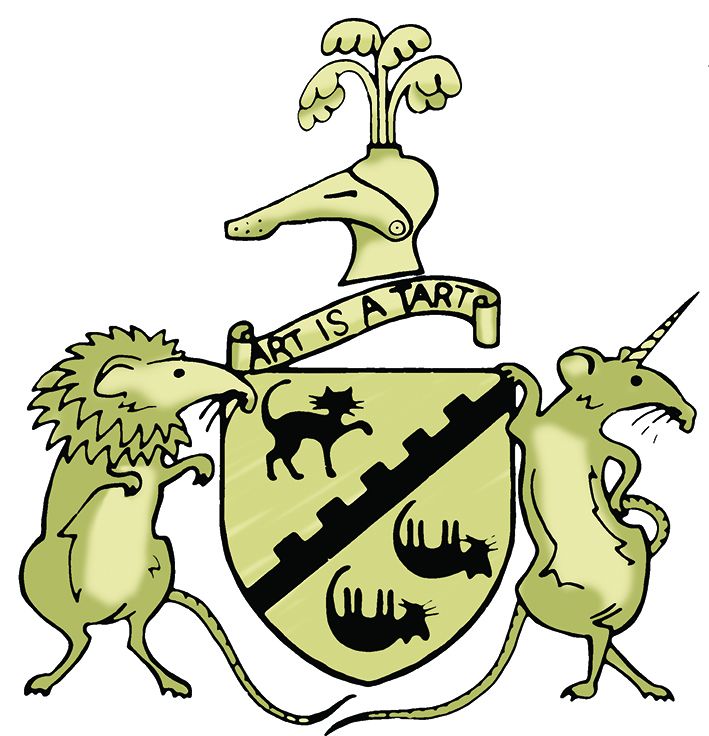 The History of Two Bad Mice Publishers Ltd.
I started Two Bad Mice in 1986. At that time I was earning a living through selling my etchings at Jubilee Market in Covent Garden. I had been thinking of calling the company Coffee and Cream because in those days all my work was black ink on cream paper.
The name Two Bad Mice came to me whilst on my way to Jubilee Market. My brother, who worked in the city, was a partner. It was a convenient name as there were two mice; my brother the a business mouse and me an artist mouse. There were also opportunities to create a crest with many hidden meanings:
Humorous features of the Two Bad Mice rest
The two mice are dressed as the Queen's beast pretending to by a royal coat of Arms
The shield contains a cat rampant and two dead cats
The bar goes from bottom left to top right which means the owners are of illegitimate lineage
"Art is a Tart" indicates the company was set up to commercialise my artwork
The first eight cards featured etchings I was selling at that time on my store at Covent Garden. amongst them was the Artist mouse with "Art is a Tart" written acorss its back.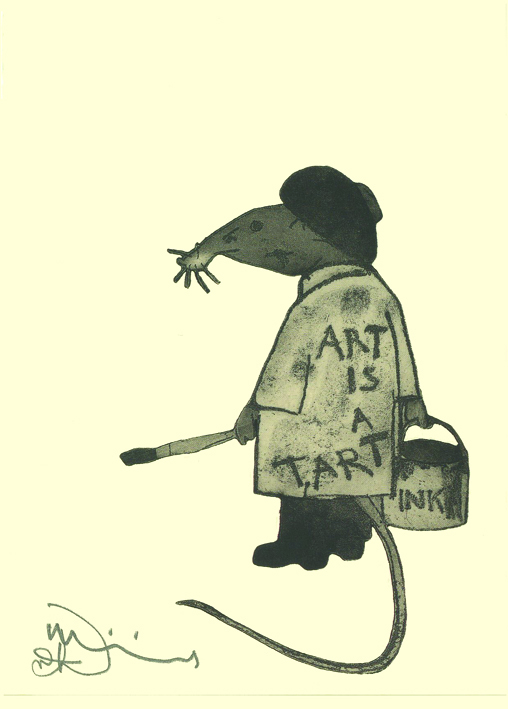 We were lucky, Two Bad Mice and my work caught the spirit if the mid 1980s. The cards flew off the shelves. Over the next few years the company grew very fast.
In 1990s we started to represent Anita Jeram, who had just illustrated a children's book called "Guess How Much I Love You".