I discovered Aurélie Dupont Dupont, who was an etoile with the Opera National De Paris (Paris Opera), through watching her performance in La Sylphide on Youtube. Her presentation of this role is perfection.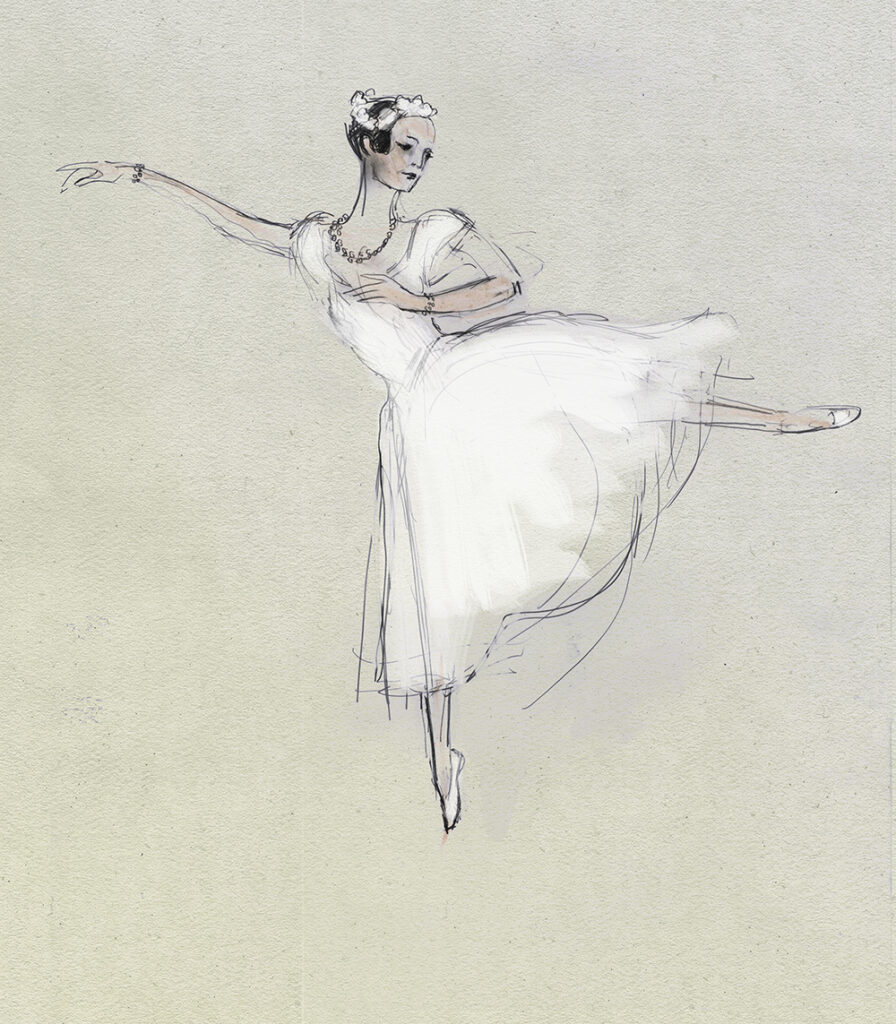 This is the video I was watching when I made the drawings above
Since weeing her in La Sylphide we have watched her in many other roles. In France Aurelie is dancing megastar, and after her retirement in 2015 she was appointed as the Artistic direct of the Opera National De Paris (Paris Opera)
Aurélie began her career in dance in 1983 when she entered the Paris Opera Ballet School (L'École de danse de l'Opéra de Paris). She joined the company at age sixteen in 1987, and became a première danseuse in December 1996. Dupont was promoted to star dancer (Étoile) in 1998 after her performance as Kitri in Paris Opera Ballet's revival of Nureyev's production of Don Quixote.